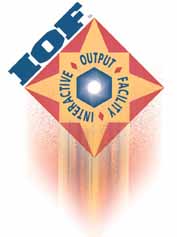 IOF
Online
Documentation

IOFTech Maintenance Release8E Newsletters Doc FAQ Q&A Contacts Home Webmaster
IOF Online Documentation is available in Adobe Acrobat format. See the June 2006 Newsletter for additional information of features of Acrobat reader that are exploited by IOF documentation.

To download a manual to your PC:
- right click on the manual below.
- select the browser "SAVE..." option.
The commenting feature of Adobe Reader Version 7 has been enabled in all Release 8 manuals. This feature lets you add highlighting and notes to the manuals. Commenting is only supported in Adobe Reader Version 7 or later. See the June 2006 Newsletter for more information.
Release 8E Manuals