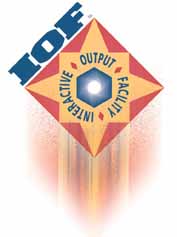 Interactive Output Facility
(IOF)
Release 8G

IOFTech Maintenance Release8G Newsletters Doc FAQ Contacts Home Webmaster
IOF Release 8G
IOF Release 8G is the current release of IOF/TSO and IOF/CICS. Release 8G with latest maintenance applied supports all z/OS releases through z/OS V2R5. Release 8G is the only IOF release that supports z/OS V2R3, V2R4 or V2R5.
The latest release of IOF is Release 8G. The latest spin level of IOF Release 8G is 2021278 (October 5, 2021).
Applying all fixes on the latest CUMFIX maintenance for release 8G adds support for V2R4 and V2R5.. It is probably easier to download and install the latest MPI file,

Triangle Systems, Inc. PO Box 12752, Research Triangle Park, NC 27709
Phone: (919) 544-0090
Fax: (919) 942-3665
Email: IOFTech@Triangle-Systems.Com
Copyright © 1997,2020 Triangle Systems, Inc.
IOF Logo Copyright © 1996, Fischer International Systems Corporation. Used with permission.