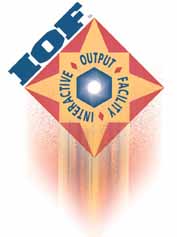 Installation
and
Maintenance

IOFTech Maintenance Release8E Newsletters Doc FAQ Q&A Contacts Home Webmaster
Select the Virtual Help Desk for assistance in dealing with a wide variety of installation and maintenance issues.
Some problems require that IOF maintenance be applied. Maintenance information for each supported release can be obtained by clicking on the appropriate link below.
---

Virtual Help Desk
---

IOF Release 8E maintenance
---

IOF Release 8D maintenance
---

IOF Release 8C maintenance
---

IOF Release 8B maintenance
---

IOF Release 8A maintenance
---

Support for Obsolete IOF Releases
---

Send problem to IOF Technical Support via email
---
Triangle Systems, Inc. PO Box 12752, Research Triangle Park, NC 27709

[an error occurred while processing this directive]