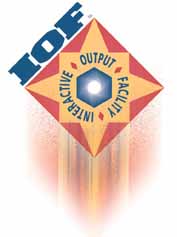 Interactive Output Facility
(IOF)
Release 8E

IOFTech Maintenance Release8G Newsletters Doc FAQ Contacts Home Webmaster
IOF Release 8E is the current release of IOF/TSO and IOF/CICS. Release 8E supports all z/OS releases through z/OS 2.2. Note that the current spin level 2015275 is the only spin level that supports z/OS 2.2. Applying all fixes on the current CUMFIX to spin level 2013316 will also provide 2.2 support.
8E should run but has not been tested with z/OS releases prior to V1R4 or with OS390.
Triangle Systems, Inc. PO Box 12752, Research Triangle Park, NC 27709
Phone: (919) 544-0090
Fax: (919) 942-3665
Email: IOFTech@Triangle-Systems.Com
Copyright © 1997,2009 Triangle Systems, Inc.
IOF Logo Copyright © 1996, Fischer International Systems Corporation. Used with permission.